A Penny War Where Everyone Was a Winner!
Posted on October 8th, 2021 at 2:16 PM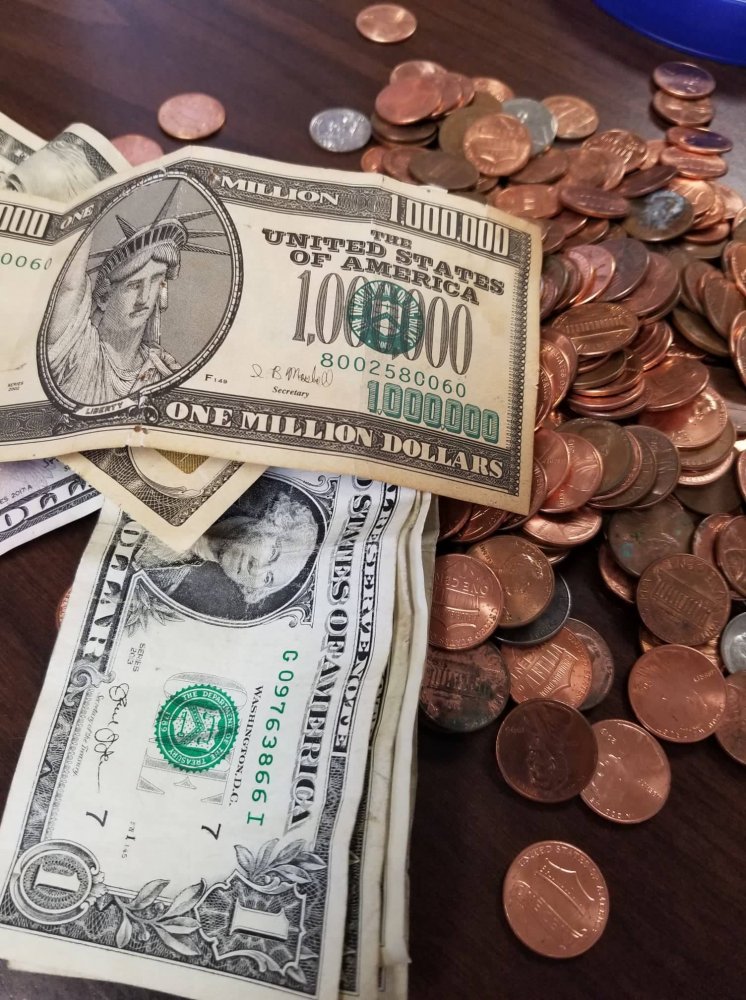 The object of the contest was to collect as many pennies and paper money as possible without being sabotaged by someone putting silver coins in your jug. Our Unit K and their support staff were declared the winners with a total of $311 dollars in their jug followed very closely by Unit J with $305! Overall, the Friends realized a total of $940 that will be used to purchase gifts for each of our residents this Christmas. If YOU'd like to donate, please click on the red "DONATE" button at the top of the page!