On-Site Medical Services and Long-Term Care in Erie, PA
At Pleasant Ridge Manor, each resident's plan of care is overseen by an attending physician. Additionally, residents may be seen as needed by specialty physicians on site, eliminating the need to wait in doctors' offices. Specialty physicians who may see their patients at Pleasant Ridge Manor include:
Ophthalmologist & Optometrist
Podiatrist
Psychiatrist & Neuro-Psychologist
Wound specialist
Dentist & Dental Hygienist
Audiology
These long-term care specialists see their patients in the privacy of their own room or in our comfortable clinic. We understand that in addition to these on-site medical services, there are many reasons why residents may need outside appointments with other medical professionals or health care facilities. For the convenience of our residents, our Clinic Manager schedules these appointments and arranges appropriate transportation.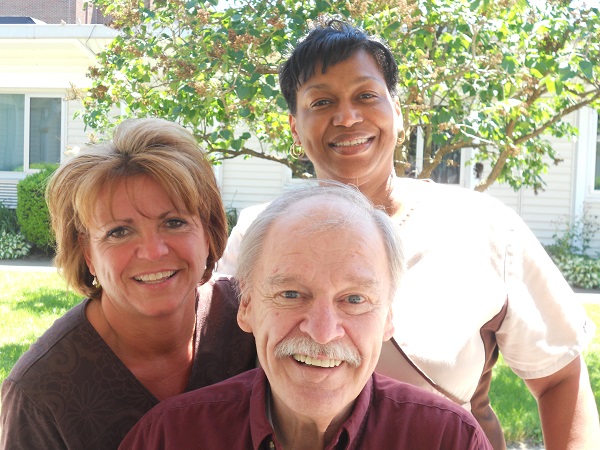 Whether with us for a short or long stay, all of our residents and their loved ones are encouraged to actively participate in their plan of care. Upon admission, residents are notified as to the date and time of their first care plan meeting. At this meeting, the resident and their loved one discuss with the
skilled nursing staff
the
individualized plan of care
that has been developed for him/her. This is a great opportunity to share information about meeting each resident's personal goals. Contact Pleasant Ridge Manor in Erie, PA to learn more about the
on-site medical services and long-term care program options
.
Schedule A Tour Apply For Residency