Annual Purse Auction COMING SOON!
Posted on April 18th, 2019 at 1:03 PM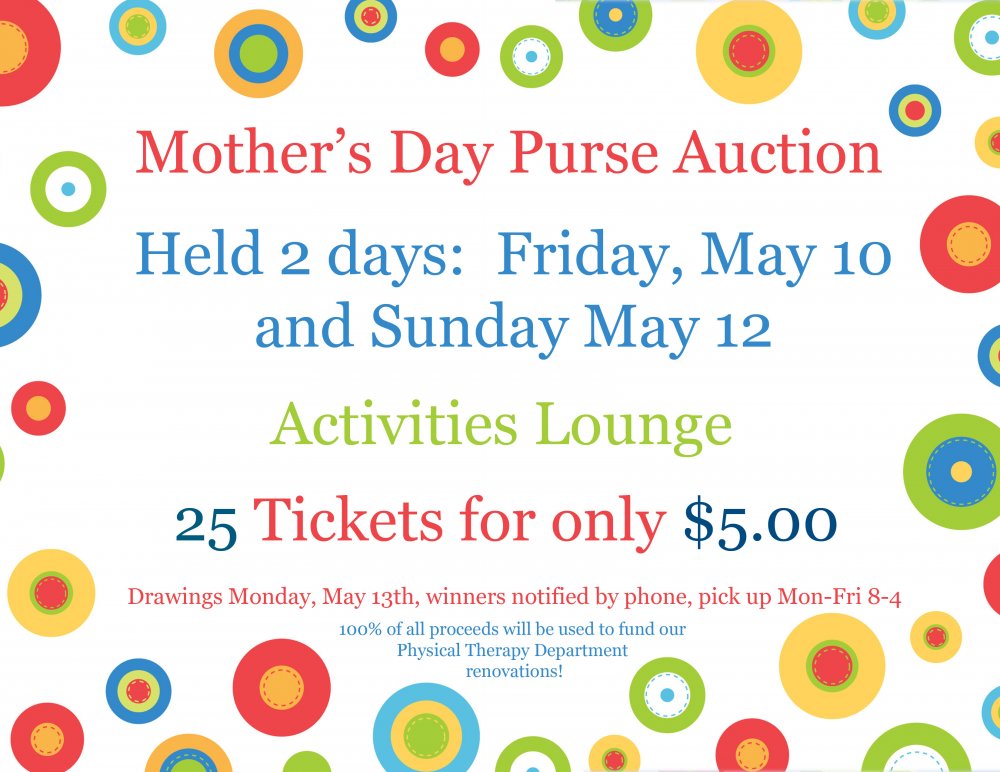 You don't need to like purses or play bingo to participate in this "fun-draiser"! On Friday, May 10th, from 9:30 - 3:30, we'll have a bake sale along with the purse auction. On Sunday, Mother's Day, we'll set the purses up again during our brunch from 9:30-1:00. Winning numbers will be drawn on Monday, May 13th and winners will be contacted by phone.
All proceeds from this event will be used to help the Friends Forever pay for our PT Gym facelift!