Our Volunteers Present Their Annual Purse Auction May 10 & May 12th, 2019!
Posted on May 8th, 2019 at 12:54 PM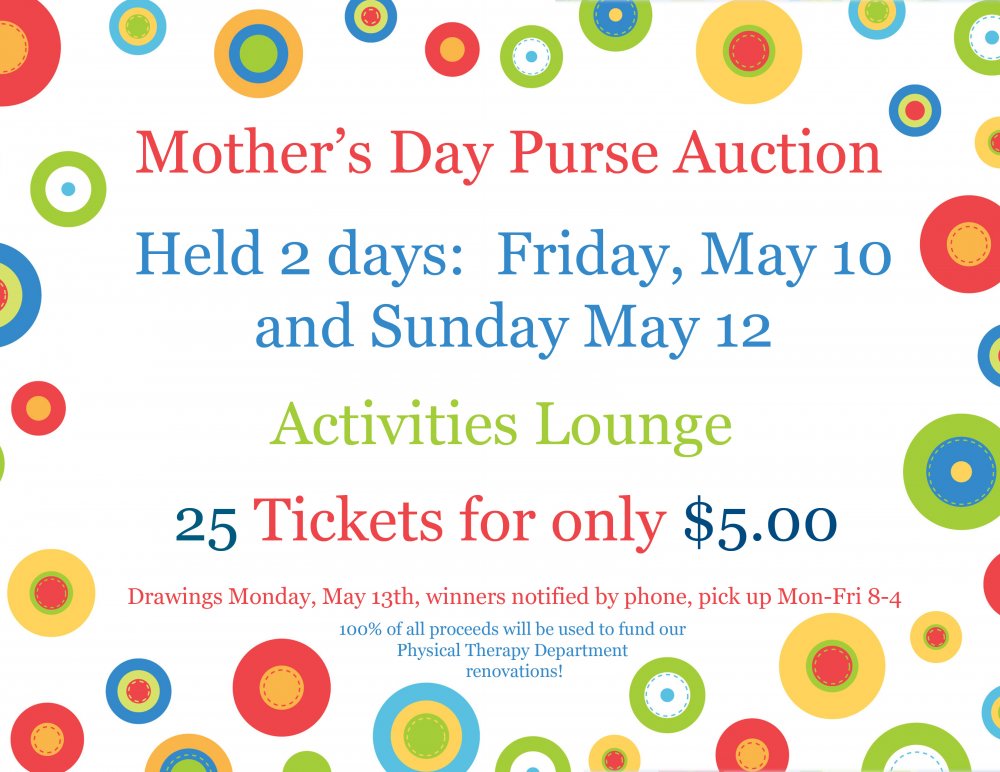 Come one, come all! We have 30 great looking handbags and totes available for you to win. Each has a surprise gift inside, so now the ticket sales are a real bargain! We'll be setting up Friday the 10th at 9:30-3:30 and Sunday during our brunch from 9:30-1:30. If bags aren't your thing, well, we're offering a bake sale on Friday only. Hope to see you all there!