We're Celebrating National Nursing Home Week!
Posted on May 11th, 2021 at 10:43 AM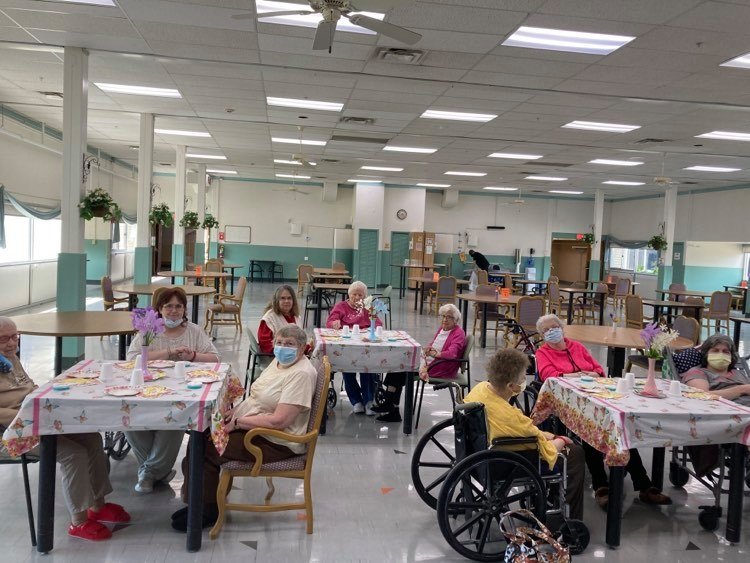 Kicking off the week with a special Mothers Day, our residents spoke about their moms and we made & displayed lovely posters of their memories. Our ladies received very special corsages sponsored by our volunteers, The Friends Forever, and made by the lovely ladies from the Elk Valley Garden Club. Everyone was served a delicious meal highlighted with very deliciouls and specially decorated cupcakes made by Jen S. We love our residents and feel privileged to care for them.